Increasing data volumes, as well as increasing data complexity, are currently forcing the drug safety industry to look for solutions to reduce case processing costs while remaining compliant with continually changing regulations worldwide.

As pharmacovigilance adopts next-generation technology by leveraging artificial intelligence (AI) and the cloud, new possibilities are opening up for knowledge generation from the data collected and processed.

In a recent study commissioned by Oracle Health Sciences and conducted by Informa Pharma Intelligence, PV experts responded to the data challenges of pharmacovigilance. Read this whitepaper which explores the survey results and looks into three important developments around drug safety data, their analysis and how the industry is preparing for them.

Survey results include:
Artificial intelligence in adverse event processing.


Cloud solutions for pharmacovigilance.


Regulatory requirements for reporting.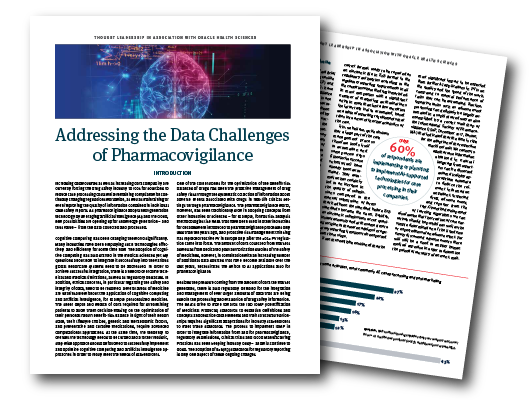 Complete the form below to receive your whitepaper: