Overview
Title: Disrupting the status quo of eClinical identity management: Removing the burden at clinical trial sites
Date: Thursday, June 14, 2018
Time: 11:00AM EDT, 10:00AM CDT, 8:00AM PDT, 4:00 PM BST
Duration: 1 hour
Register Now:
Summary
Clinical trial sites are often burdened with heavy workloads and dozens of passwords for a variety of eClinical software tools that come with entering and managing clinical data for different sponsors or different trials. In seeking to alleviate the burden, Almac Clinical Technologies has teamed up with Exostar, the leader in identity access management, to discuss lessons learned and efficiencies realized from implementing single sign-on Interactive Response Technology / IRT. This webinar will explore the challenges sites face, the impact on trials, and the technology that has greatly improved the site user experience.
This webinar will explore:
All of the various pain points felt by the site / investigator
The implication of multiple sign-ons for sites
The value and ROI of single sign-on for sites
Moderator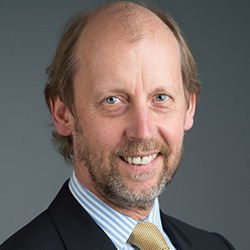 Sten Stovall
Senior Editor, Informa Business Intelligence

Speakers


Rich Wzorek
Director New Products & Service
Almac Clinical Technologies
Since joining the Almac Group in 2011, Rich has been instrumental in the creation and implementation of today's most highly configurable and customizable Interactive Response Technology, IXRS® 3, used in both simple and complex adaptive clinical trials around the globe. Rich also currently manages the development teams who enhance and maintain this intuitive platform. Before taking on his role at Almac, Rich spent fifteen years strategizing, planning, and developing software in numerous roles of increasing responsibility in the property and casualty insurance industry.

Kenny Kong
Director, Business Solutions - Life Sciences & Health IT
EXOSTAR LLC
Serving as Exostar's Director of Health IT & Life Sciences, Kenny Kong has consulted with some of the world's largest Health IT and Pharmaceutical organizations in modernizing their enterprise IT. With a specific focus on digital identities to securely extend trust across traditional enterprise boundaries, his guidance has disrupted the pharmaceutical industry by enabling on-demand access to clinical systems through a single identity. Kenny's thought leadership has supported the development of Federal Health IT Standards and in his tenure, enabled the fight against the Opioid epidemic in launching Electronic Prescribing of Controlled Substances (EPCS) nationwide, advised at the White House's Office of Science and Technology, and co-founded a Federal program that provided Health IT to Medically Underserved Areas across the country.